ANIMALS OF MICHIGAN
First in a series.
Painting and species information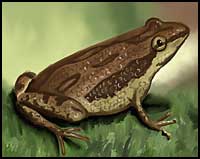 Western Chorus Frog

To view the painting and read the information, click here.
---
RECOMMENED LINK
Animal Diversity Web - University of Michigan Museum of Zoology

---
PYTHONS
Morlia spliotes - for more info, click here.
General info & Links to Species info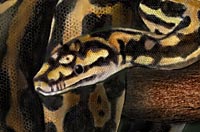 Click here for more info.
REPTILE & AMPHIBIAN EVOLUTION


Abundance of very large Amphibians

For more information, click here.
---
MICHIGAN'S REPTILES & AMPHIBIANS
Pictures and information to help you find and indentify all of the herpetological species found in Michigan.